Posts for: September, 2020
By Kosnic & Murphy Dental
September 19, 2020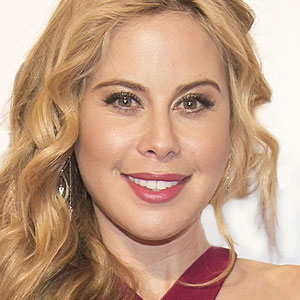 Tara Lipinski loves to smile. And for good reason: The Olympic-gold medalist has enjoyed a spectacular career in ladies' figure skating. Besides also winning gold in the U.S. Nationals and the Grand Prix Final, in 1997 Lipinski became the youngest skater ever to win a World Figure Skating title. Now a sports commentator and television producer, Lipinski still loves to show her smile—and counts it as one of her most important assets. She also knows the importance of protecting her smile with daily hygiene habits and regular dental care.
Our teeth endure a lot over our lifetime. Tough as they are, though, they're still vulnerable to disease, trauma and the effects of aging. To protect them, it's essential that we brush and floss every day to remove bacterial plaque—that thin accumulating film on teeth most responsible for tooth decay and gum disease.
To keep her smile in top shape and reduce her chances of dental disease, Lipinski flosses and brushes daily, the latter at least twice a day. She also uses a tongue scraper, a small handheld device about the size of a toothbrush, to remove odor-causing bacteria and debris from the tongue.
Lipinski is also diligent about visiting the dentist for professional cleanings and checkups at least twice a year because even a dedicated brusher and flosser like her can still miss dental plaque that can then harden into tartar. Dental hygienists have the training and tools to clear away any lingering plaque and tartar that could increase your disease risk. It's also a good time for the dentist to check your teeth and gums for any developing problems.
The high pressure world of competitive figure skating and now her media career may also have contributed to another threat to Lipinski's smile: a teeth-grinding habit. Teeth grinding is the unconscious action—often while asleep—of clenching the jaws together and producing abnormally high biting forces. Often a result of chronic stress, teeth grinding can accelerate tooth wear and damage the gum ligaments attached to teeth. To help minimize these effects, Lipinski's dentist created a custom mouthguard to wear at night. The slick plastic surface of the guard prevents the teeth from generating any damaging biting forces when they clench together.
The importance of an attractive smile isn't unique to celebrities and media stars like Tara Lipinski. A great smile breeds confidence for anyone—and it can enhance your career, family and social relationships. Protect this invaluable asset with daily oral hygiene, regular dental visits and prompt treatment for disease or trauma.
If you would like more information about protecting your smile, please contact us or schedule an appointment. To learn more, read the Dear Doctor magazine articles "Tooth Decay" and "Teeth Grinding."
By Kosnic & Murphy Dental
September 09, 2020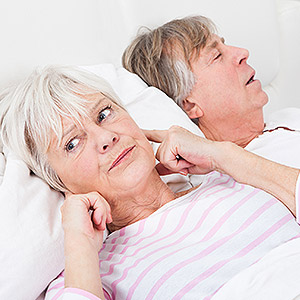 A full night's sleep isn't a luxury—we all need it for a healthy mind and body. But 50-70 million people in the U.S. aren't getting enough sleep because of a chronic sleep disorder like obstructive sleep apnea (OSA).
OSA happens when a sleeper's airway becomes blocked (most commonly by the tongue), cutting off oxygen to the brain. The body rouses from sleep to overcome the blockage. This awakening could last only a few seconds, after which the person immediately goes back to sleep. But it can occur hundreds of times a night and interrupt deeper sleep needed for a good night's rest.
Sleep disorders like OSA are a significant medical problem that could contribute to serious health issues like high blood pressure or cardiovascular disease. If you're experiencing fatigue, irritability or your family's complaints of you snoring, you should see a physician for diagnosis and treatment options.
You should also consider another health professional who could be helpful in dealing with OSA—and may even be able to provide a treatment option: your dentist. Here's how.
A dentist could discover your OSA. Because of twice-a-year dental visits, dentists often see patients more frequently than other healthcare providers. A properly trained dentist could pick up on signs and symptoms of sleep disorder, including patients falling asleep and even snoring while in the dentist's chair.
Dentists are familiar with the mouth. Few healthcare providers focus on the oral cavity like dentists. Besides the teeth and gums, dentists also have extensive knowledge of the tonsils, uvula and tongue that often play a role in sleep disorders. As such, a dentist may notice abnormalities during routine exams that might contribute to airway obstruction during sleep.
Dentists provide a treatment option. Many OSA patients use a CPAP mask to maintain an open airway during sleep. But CPAP therapy can be uncomfortable for some. For mild to moderate cases of OSA, dentists can create an oral appliance based on the patient's mouth dimensions that prevents the tongue from sinking back into the throat.
If you believe you may have OSA or a similar sleep disorder, by all means speak with your doctor. But also mention it to your dentist—your dental provider might hold the key to a better night's sleep.
If you would like more information on how we could help with your sleep apnea symptoms, please contact us or schedule an appointment for a consultation. You can also learn more about this topic by reading the Dear Doctor magazine article "Sleep Disorders & Dentistry."