Posts for tag: pediatric dentistry
By Kosnic & Murphy Dental
October 15, 2019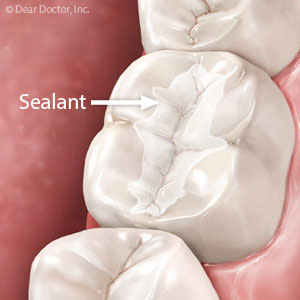 Although adults are more prone to dental disease, children aren't immune from one particular infection, tooth decay. Some children, in fact, are at higher risk for an aggressive form called early childhood caries (ECC).
There are a number of things you can do to help your child avoid this destructive disease, especially daily brushing and flossing to remove bacterial dental plaque, the underlying cause for tooth decay. It's also important for your child to see a dentist regularly for professional dental cleanings and checkups.
But some of their teeth, particularly the back molars, may need some extra attention to fully protect them against decay. This is because larger teeth like molars have numerous pits and crevices along their biting surfaces that can accumulate dental plaque difficult to remove by brushing alone. The added plaque increases the presence of bacteria around the tooth, which increases the risk of decay.
To minimize this possibility, dentists can apply a dental sealant to "smooth out" those pits and crevices in the molars and make it more difficult for plaque to accumulate. This is a quick and painless procedure in which a dentist brushes a liquid plastic resin or similar material onto the teeth's biting surfaces. They then apply a curing light to harden it into a durable coating.
About one-third of children—mostly those considered at higher risk for tooth decay—have undergone sealant treatment. But the American Dental Association and the American Academy of Pediatric Dentistry recommend this preventive measure for all children between ages 5 and 7, and then later between 11 and 14 when additional molars come in. Although there is a moderate cost per tooth for sealant application, it's much less than the potential expense of treating an infected tooth.
Combined with daily oral hygiene and other preventive measures, sealants can reduce the chances of damaging tooth decay. Keeping your child's teeth healthy is an important part in maintaining their dental health today—and tomorrow.
If you would like more information on preventive dental care for children, please contact us or schedule an appointment for a consultation.
By Kosnic & Murphy Dental
September 25, 2019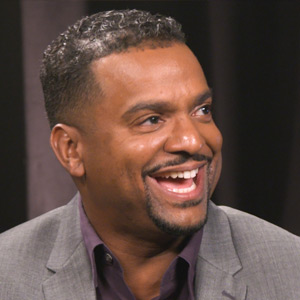 If there's anything that makes Alfonso Ribeiro happier than his long-running gig as host of America's Funniest Home Videos, it's the time he gets to spend with his family: his wife Angela, their two young sons, and Alfonso's teenaged daughter. As the proud dad told Dear Doctor–Dentistry & Oral Health magazine, "The best part of being a father is the smiles and the warmth you get from your children."
Because Alfonso and Angela want to make sure those little smiles stay healthy, they are careful to keep on top of their kids' oral health at home—and with regular checkups at the dental office. If you, too, want to help your children get on the road to good oral health, here are five tips:
Start off Right—Even before teeth emerge, gently wipe baby's gums with a clean, moist washcloth. When the first teeth appear, brush them with a tiny dab of fluoride on a soft-bristled toothbrush. Schedule an age-one dental visit for a complete evaluation, and to help your child get accustomed to the dental office.
Teach Them Well—When they're first learning how to take care of their teeth, most kids need a lot of help. Be patient as you demonstrate the proper way to brush and floss…over and over again. When they're ready, let them try it themselves—but keep an eye on their progress, and offer help when it's needed.
Watch What They Eat & Drink—Consuming foods high in sugar or starch may give kids momentary satisfaction…but these substances also feed the harmful bacteria that cause tooth decay. The same goes for sodas, juices and acidic drinks—the major sources of sugar in many children's diets. If you allow sugary snacks, limit them to around mealtimes—that gives the mouth a chance to recover its natural balance.
Keep Up the Good Work—That means brushing twice a day and flossing at least once a day, every single day. If motivation is an issue, encourage your kids by letting them pick out a special brush, toothpaste or floss. You can also give stickers, or use a chart to show progress and provide a reward after a certain period of time. And don't forget to give them a good example to follow!
Get Regular Dental Checkups—This applies to both kids and adults, but it's especially important during the years when they are rapidly growing! Timely treatment with sealants, topical fluoride applications or fillings can often help keep a small problem from turning into a major headache.
Bringing your kids to the dental office early—and regularly—is the best way to set them up for a lifetime of good checkups…even if they're a little nervous at first. Speaking of his youngest child, Alfonso Ribeiro said "I think the first time he was really frightened, but then the dentist made him feel better—and so since then, going back, it's actually a nice experience." Our goal is to provide this experience for every patient.
If you have questions about your child's dental hygiene routine, call the office or schedule a consultation. You can learn more in the Dear Doctor magazine article "How to Help Your Child Develop the Best Habits for Oral Health."
By Kosnic & Murphy Dental
August 31, 2018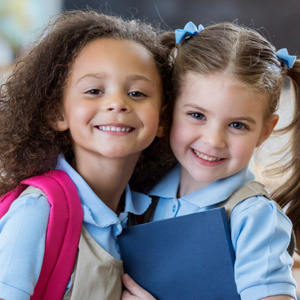 Back-to-school season can be an exciting time for kids—and parents too! As summer starts giving way to fall, your to-do list begins to fill up: there are clothes to buy, supplies to gather, and get-togethers with friends both old and new. Here are a few do's (and don'ts) that can help keep your kids oral health in tip-top shape through this busy season…and all year long.
Do pack kids a healthy lunch
In addition to a protein like lean meat, eggs or peanut butter, a healthy lunch may include crunchy vegetables such as carrot or celery sticks, dairy like cheese or yogurt, and fresh fruits. Add a bottle of water and your kids will be all set to go!
Don't include soda or sugary snacks
Foods with a lot of sugar—like soda, processed foods and sweet treats—aren't a healthy choice. In addition to promoting obesity, sugar provides food for the harmful oral bacteria that can cause cavities. Even 100% juices have loads of sugar—so go easy on the sweets for better checkups!
Do be sure kids brush and floss regularly
That means brushing twice a day with fluoride toothpaste, and flossing once a day—every day! Brushing and flossing daily is the most effective way to fight cavities at home. If your kids need help, take time to show them how…and if you need to "brush up" on the proper techniques yourself, just ask us to demonstrate.
Don't let kids chew on pencils or fingernails
Fidgety kids often develop habits like these to help themselves feel calmer. But chewing on things that don't belong in the mouth is a recipe for dental problems—like chipped or broken teeth. Try giving them sugarless gum instead; if the problem persists, ask us for help.
Do ask about a mouthguard if they play sports
It's not just for football or hockey—baseball, basketball and many other schoolyard sports have the potential to damage teeth and gums. A custom-made mouthguard from our office is comfortable enough to wear every day, and offers superior protection.
Don't forget to schedule routine dental visits
With the hustle and bustle of a new school year it's easy to let things slide. But don't put off your kids' regular dental checkups! Professional cleanings and dental exams can help keep those young smiles bright, and prevent little problems from getting bigger.
If you would like more information about children's oral health, please contact us or schedule an appointment.